Hyundai Lease Deals Near Me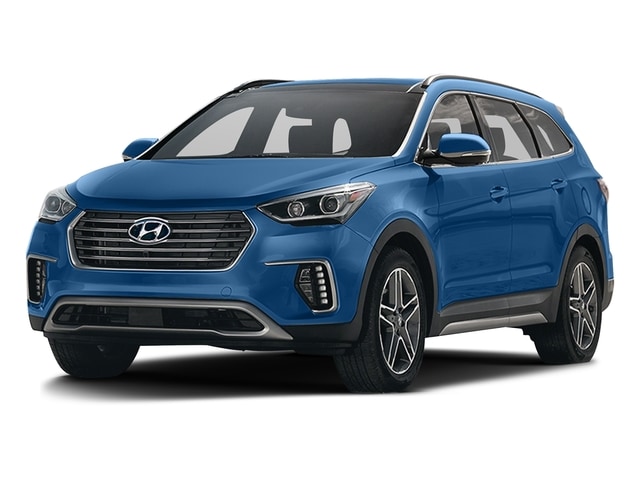 Have you been considering getting rid of your current car for something more spacious? For customers with growing families, sometimes a compact sedan just isn't big enough. When you are ready to find more comfortable transportation, pay a visit to Doral Hyundai. We have the most coveted Hyundai SUV models in the lineup. When you are looking for Santa Fe lease deals in Miami, Doral Hyundai is eager to assist. We have been a pillar of the community since 1936, and it's clear to see why. Doral Hyundai is a customer driven Hyundai dealership serving the Miami and Fort Lauderdale areas. Our sales team will be able to help you find the Hyundai lease deal that best suits your budget. When you are searching for a Hyundai Santa Fe for sale, pay our showroom a visit. You'll love the amazing selection of SUVs for sale in Miami, Florida. You may also view our dealership's inventory online, right on our website. If you have any questions regarding the Santa Fe lease deals currently available, give us a call. Doral Hyundai is here to help you find a Santa Fe lease in Miami.
The 2020 Hyundai Santa Fe offers a delightfully roomy cabin, and attractive body style. The interior is composed of upscale, high-quality materials, and feels luxurious. The controls are ergonomic and well placed. The 2020 Hyundai Santa Fe boasts 35.9 cubic feet of cargo space. This is perfect for families, travelers, and people whose jobs require transporting large objects. Hyundai is well known for manufacturing cars rich with features typically only available as upgrades. The Santa Fe is no exception. Available in three trim levels, this SUV makes the most of Hyundai innovation and design. The SE trim level offers Apple CarPlay and Android Auto compatibility. Also included are helpful features like adaptive cruise control and automatic emergency braking. Call today to explore the Santa Fe lease options in Miami. Included in the SEL trim level are heated seats and an enhanced touchscreen display. You'll also have the option of the Limited trim level. This includes features such as heated rear seats, heated steering wheel, and an upgraded display. All of the trim levels are equipped with the same standard engine - a 2.4 liter four cylinder. This provides you with 185 horsepower. If you choose the Limited trim level, you have the option of a turbocharged 2.0 liter engine, which offers 235 horsepower. You'll enjoy the coverage of a ten year manufacturer warranty if you choose to purchase a Hyundai Santa Fe. However, you may want to think about taking advantage of our Santa Fe lease deals. Leasing your vehicle is advantageous for many reasons. Monthly lease payments are typically lower than monthly payments on an auto loan. For customers on a budget, this may be a wise decision. You won't have to worry about ever being caught with an enormous repair bill out of warranty. You'll also enjoy trading in your vehicle every few years for something new and exciting! When you're looking for information on Santa Fe lease deals, our
financial department
will be able to answer your questions. We will work with you to find a Santa Fe lease in Miami that suits your preferences.